Crocheted Beaded Purses For Today Tomorrow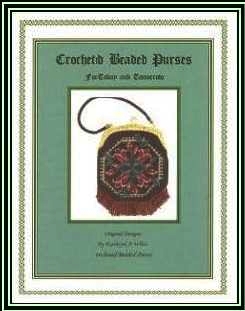 Original Designs By Kathryn A White
Volume 1 This book has twelve purse patterns,
including:
Angie,
Cameo Rose,
Chance,
Cornerstone,
Cleo,
Gardengate,
Iris Medallions,
Nightout,
Splendor,
Tapestry Rose,
Winternight, and
911 Memorial.
Also includes three choker patterns and three barrette patterns.
Book covers Basic construction, Assembly, directions for all fringes used in the patterns.
I have tried my best to make the instructions clear and concise.


CNBPB Vol. 1 $29.95