Beaded Purse Splendor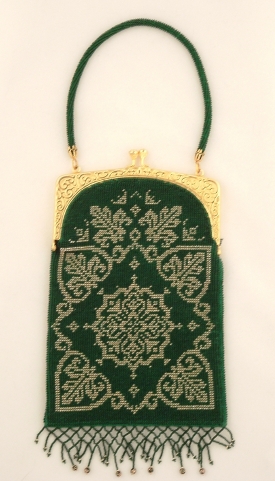 Deep green with gold design, The beads are both charlottes and sparkle when in motion. Lined with green nylon fabric.
This purse was made with size 13 charlottes.
There are over 18,900 seed beads used to make this purse. Crocheted rope handle for comfort.
My first netted fringe. 5 1/2" x 8 1/4" excluding fringe and handle.

CNBPD109 $4.75