Beaded Purse Silverado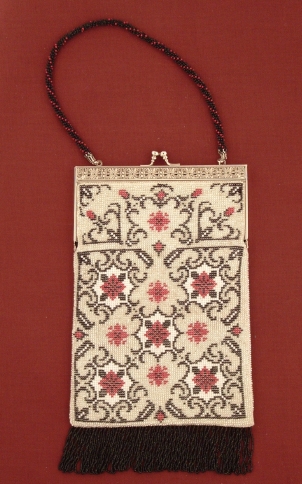 Talk about sparkle and shine. Silverlined crystal beads are the base color. Accented with deep red, black and white.
Very striking combination. This purse comes alive with movement.
Twisted fringe in black and a black crochet rope handle finishes the picture.
Lined with a black nylon satin fabric, trimmed with white. Made with size 12 seed beads.
I used over 25,500 beads in this creation.
A very distinctive purse. 6 1/4" X 9" Excluding Fringe and Crocheted Rope Handle.

CNBPD118 $4.75