Beaded Purse Garden Gate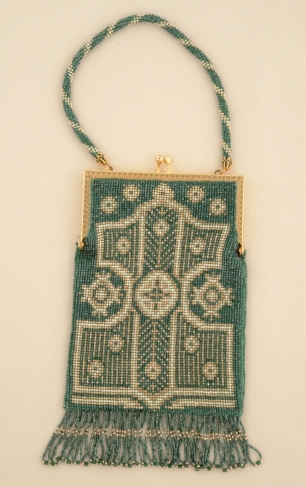 Emerald green with gold and white design gives a unique look to this purse.
This purse was made with size 12 seed beads that are all 2 or 3 cuts. It sparkles with any movement.
There are over 15,700 beads used in this design.
Lined with green nylon fabric. 
With a crocheted rope handle for comfort, that has the accent colors spiraling around it. 5" x 7" excluding fringe and handle.
CNBPD106 $4.75