Beaded Purse Dragons Fire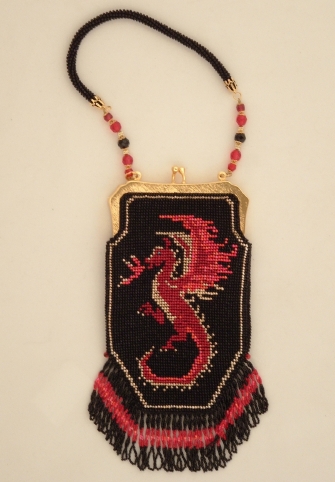 This purse is vibrant with black, red, light red and gold. 
Definitely a fun purse for me to make.
All the beads are 2 and 3 cut beads which gives the whole purse a sparkle.
The twisted fringe has three colors in it to give it a different aspect all together.
The handle is a combination of the crocheted rope handle and a beaded handle. Still comfortable to carry but a unique look all by it self.
There are 10,100 size 12 beads used in this purse. 4 Inches wide By 6 1/4 long Excluding fringe and handle.

CNBPD122 $4.75