Beaded Purse Cornerstone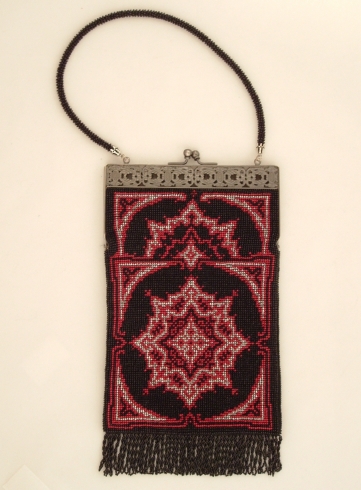 Award winning design: Second place in the seed bead division at the Puget Sound Bead Festival 2003. 
This was my first competition. Black with deep red and silver lined crystal seed beads. The black beads are a two cut, so pick up the light and just sparkle.
There are over 24,200 seed beads used in this creation. 6" X 9" excluding fringe and handle.


CNBPD105 $4.75