Beaded Purse Cleo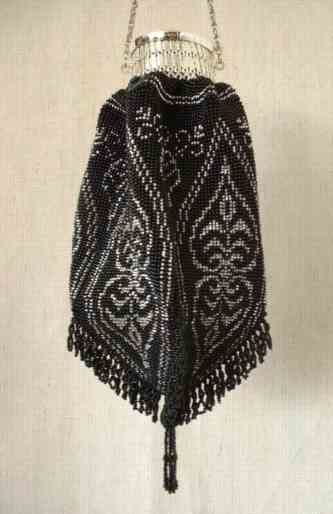 A gate top purse, reminiscent of handbags of yesterday.
Very roomy purse. Black with silver design, inspired by on old filet crochet design. This purse was made with size 11 seed beads.
There are over 19,200 seed beads used in this purse. Lined with silver gray nylon fabric.
Crocheted rope handle for comfort. 9" x 5" approximate excluding fringe and handle.

CNBPD104 $4.75