Beaded Purse Cameo Rose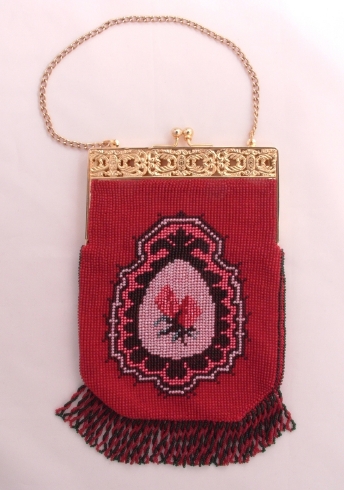 Deep red color with design worked in soft pinks and deep greens.
Twisted fringe that is two tone, deep red and deep green. 
This purse was made with size 11 seed beads.
There are over 13,400 seed beads in this purse. 
Lined with a deep green nylon fabric.
Burgundy and gold trim on inside. 5 1/2" X 7 1/4" excluding handle and fringe.
CNBPD102 $4.75