Beaded Purse 911 Memorial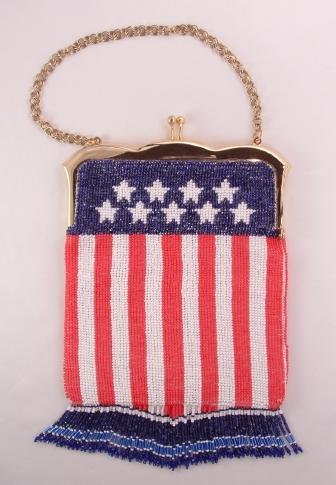 This is the first design I ever did. I have the original and this is the last one I will make of this design.
I promised myself I would not forget. Red, white and blue. Done in the design of the union shield.
The red and white beads are opaque.
The blue beads are 2 cut vintage beads. Lined with red nylon fabric. and trimmed with white.
The purse was made using size 10 seed beads.
There are over 16,400 beads used for this purse6 1/4" X 7 1/2" excluding fringe and handle.

CNBPD112 $4.75